METALTECH AUTOMEX, which represents the highest level of industrial equipment in Malaysia, was grandly held on May 29-June 3rd at the Malaysian International Trade and Exhibition Center.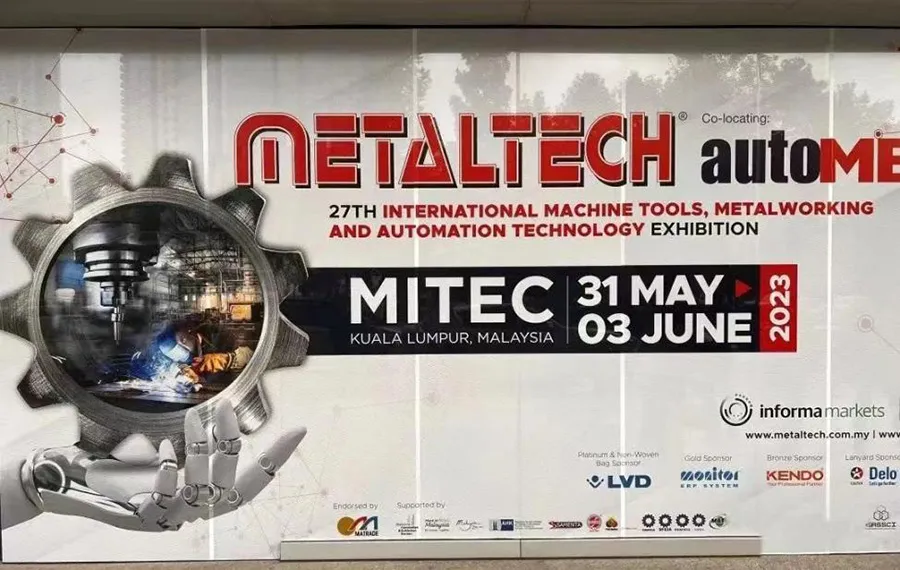 Since 1995, METALTECH has been the largest, highest level, most professional and most influential international trade exhibition for machine tools, metal processing and industrial automation in Malaysia. Exhibitors come from 37 countries and regions including Germany, the United Kingdom, and Italy. There are 45, 000 exhibitors and 500 exhibitors and participating brands.

METALTECH & AUTOMEX is mainly divided into product features of METALTECH and AUTOMEX. The product features of METALTECH mainly include Metalworking Technologies; Machine Tools for Milling, Turning, Forming; Laser Cutting, Precision Engineering, Industrial Hardware & Accessories, Metallurgy. In terms of AUTOMEX, it mainly includes Industrial 4.0 Automation, Robotic Technologies, Industrial Electronics, Automated Material Handling, Software and Prototyping Systems, Drive Technologies, Sensor Technologies.


Hunter Special Steel Co., Ltd. attended the exhibition and had friendly communication with the participating exhibitors on the supply of raw materials for industrial equipment. At the exhibition, we have a comprehensive understanding of the needs of various companies, and have in-depth exchanges with customers who are interested in cooperation, and jointly plan the next development direction. Both parties have benefited a lot and won unanimous praise from foreign businessmen.

In this exhibition, we have not only enriched our professional knowledge, but also broadened our horizons and seen the machine tools and sheet metal technology, industrial hardware & supplies, robotics & automation arranged in different exhibition halls.

This exhibition is the first time that Hunter Special Steel has brought domestic cold-rolled, hot-rolled, stainless steel and aluminum alloy products abroad since the epidemic was opened, and communicated with outstanding foreign counterparts. At the same time, the product brochures collected at the exhibition were brought back to the company for partners to learn and understand together. We connect together through cooperation, share resources, promote growth, strengthen trust, and make progress together to achieve lasting win-win cooperation!

On June 3, the 2023 METALTECH&AUTOMEX Malaysia Industrial Exhibition ended successfully at the Malaysia International Trade and Exhibition Center.