AR450 Steel Plate
AR450, is a high carbon alloy steel composed of boron, carbon and other elements with a surface hardness of 420-470 Brinell. AR450 is a wear-resistant steel with unique hardness, formability, ductility, and impact resistance. The steel plate undergoes a hardening and tempering process where the plate is heated, immersed in water, reheated, and then placed in a room temperature area to dry and form a stronger crystalline structure.
What are the benefits of AR450 steel plate?
AR450 steel plate reduces problems that can occur in industrial wear applications due to friction or scraping and erosion. By reducing wear, it can maximize your production time and minimize the downtime you previously suffered from worn parts; this can also extend the life of your machines.
Common Industries and Applications
AR450 steel plate is used in heavy equipment manufacturing jobs that rely on it to protect equipment from extensive wear and tear. Steel plate should not be used for load bearing or structural design to support large amounts of weight. Common industries that use AR450 steel include mining, power, polymerization, cement, pulp/paper, sand and gravel, asphalt, waste and slag.

Properties of AR450 Steel
AR450 steel has more surface hardness than AR400, good ductility and formability, as well as being impact resistant, as previously mentioned. It has a tensile strength of 214 KSI, yield strength of 181 KSI, and hardness of 429-495 Brinell. Some other important characteristics can be found below.
Welding = Good - CEV max 0.45, CET max 0.33, PCM max 0.32
Impact strength = Longitudinal ≥ 20 ft.lbs
Corrosion Resistance = Minimal
Machining/Grinding = Not Recommended
Bending/Forming = Excellent considering the hardness
Wear Resistance = Outstanding
Available Services
Drilling and Machining
AR450 can be machined or drilled at low speeds using high-speed carbide tools. As the hardness of the plate increases, lower cutting speeds and feed depths are required.
Drilling, countersinking, spotting, tapping, milling and general machining can be accomplished with conventional equipment and carbide tools.
Cutting
AR450 can be cut to your exact specifications using plasma, oxyacetylene, laser, water jet, and abrasive cut-off saws.
Welding
AR450 has excellent weldability and can be welded with simple procedures.
Molding
AR450 can be cold formed in a bending machine or in a roll. In the case of sharp bends, the bending axis should be formed at right angles to the roll direction or cross grain of the sheet. Rough edges are removed from the sheet by grinding before forming.
Information
| | |
| --- | --- |
| Name | Good Quality Carbon Steel AR450 For Mining, Electricity etc. |
| Delivery Time | 7-15 working days |
| Standard | AiSi, ASTM, DIN, GB, JIS,BS |
| Grade | AR450 |
| Place of Origin | Shandong, China |
| Brand Name | Hunter |
| Type | AR Steel Sheet |
| Application | Mining, Electricity etc. |
| Thickness | 25mm |
| Width | 2200mm |
| Length | 3940mm |
| Tolerance | ±20% |
| Processing Service | Processing, Cutting, Welding. |
| Package | Standard Seaworthy Packing |
| Surface Treatment | No oil |
| Certificate | MTC |
Differences between AR400, AR450 and AR500
The major difference between AR450, AR400 and AR500 is the hardness achieved by each. Typically, the hardness of AR400 is between 360-440 Brinell, AR450 is between 429-495 Brinell, and AR500 is between 460-544 Brinell.
Another key difference is in the application. While all three types of wear-resistant steels have high hardness, they differ in formability and brittleness. In applications where the steel must be hard and have good formability, AR400 and AR450 are typically used, and when wear is a critical issue for a particular application, AR500 may be more appropriate because it has higher hardness and wear resistance than the other two carbon alloys.
Cost is another factor affecting the choice of wear-resistant steel, and both AR450 and AR500 are more costly than AR400 because of their higher hardness. In some cases, you may choose to use a less costly option that may need to be replaced more frequently rather than a more expensive option.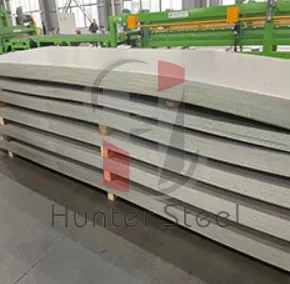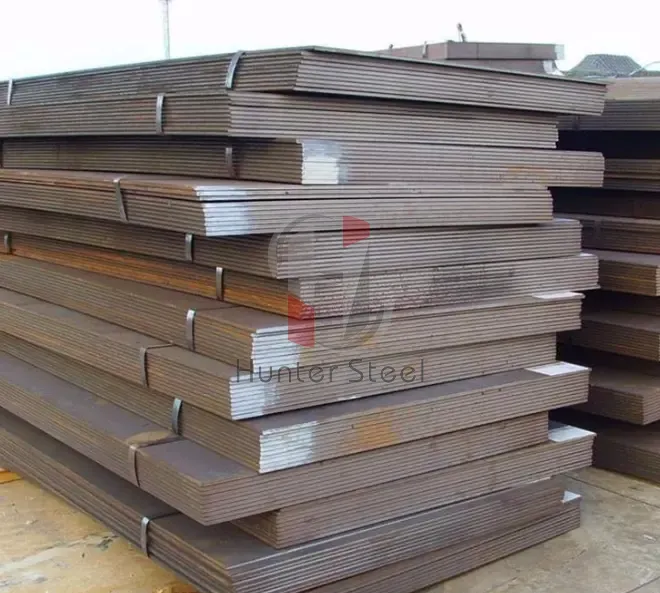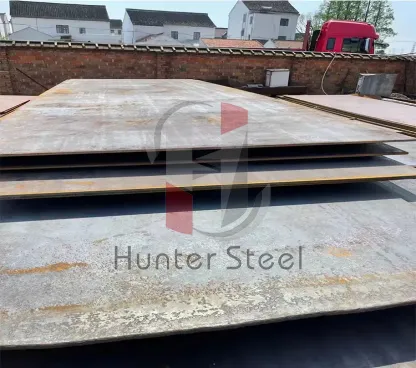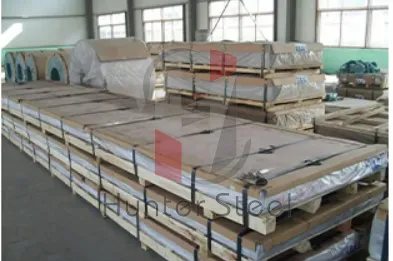 FAQ:
Q1: What is your advantages?
A: OEM with competitive price, Full of inventory with large warehouse, Complete sizes, grade and MOQ, 24 hours online service, feedback within one hour. More important, we have raw material advantages,and the coil can be supplied with certification and test.
Q2: Can you send samples?
A: Of course, we can send samples to all parts of the world, our samples are free, but customers need to bear the courier costs.
Q3: What's your terms of payment?
A: 30%T/T as the upfront deposit, 70% before delivery, We will show you the photos and package before you pay the balance.
Q4: What's the terms of packing?
A: Generally, we pack our goods in bundles or coils with rods or belts, we could also pack the goods as the customers' requirement.